New Private Residence, Smithers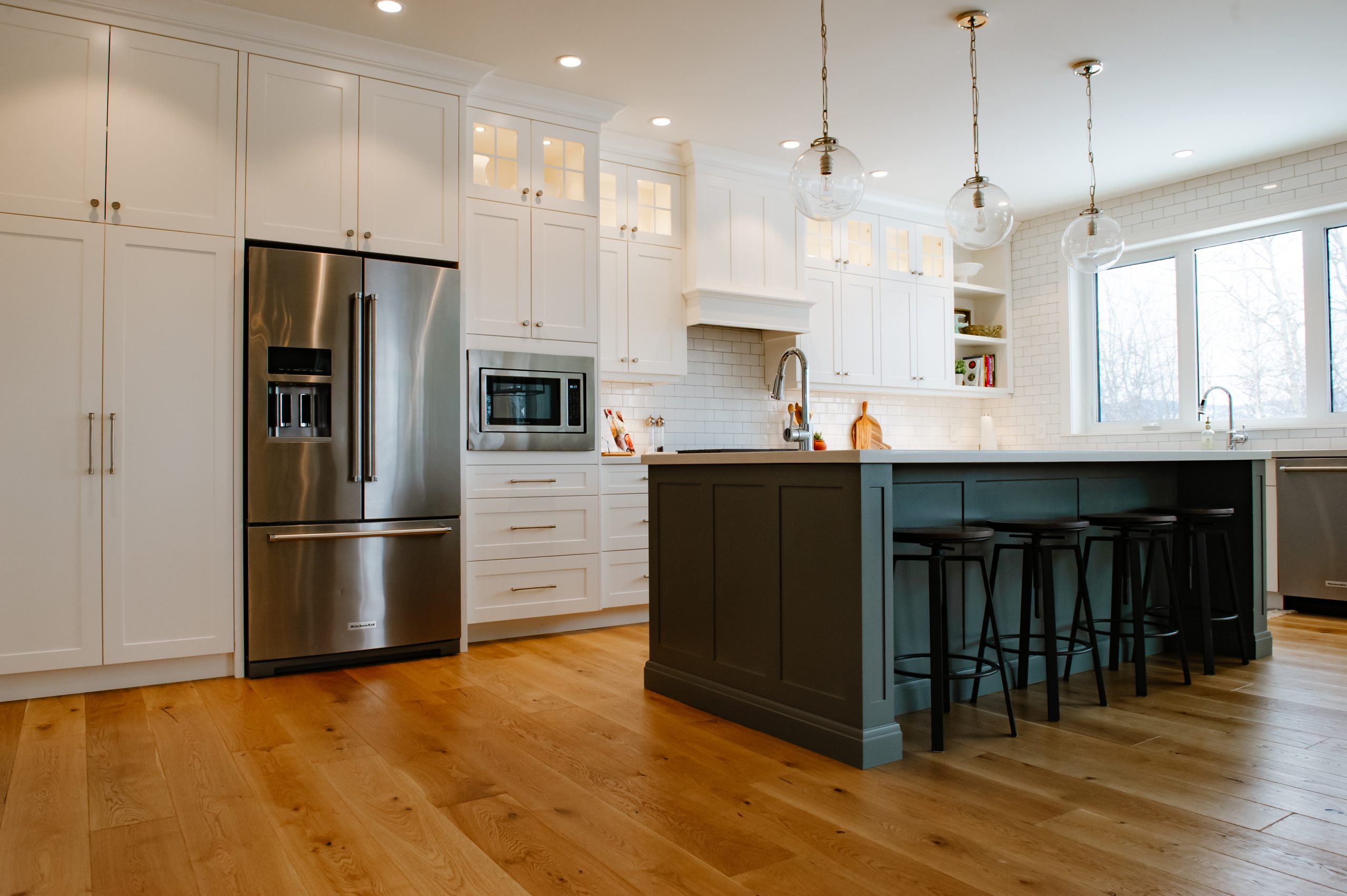 For this private residence, Roland's Joinery was trusted with the production and installation of all custom cabinetry throughout and also some decorative Millwork such as false beams in vaulted ceiling and Fireplace mantle.
We finished to project off with a custom Front door.
The majority of this job was done in solid colored laquered wood, with some wood accents made from rift cut white oak, with a white wash stain finish.