Turn your staircase into a showcase
Oftentimes overlooked, staircases add character and essence to your home. Let's build one that matches you and your home.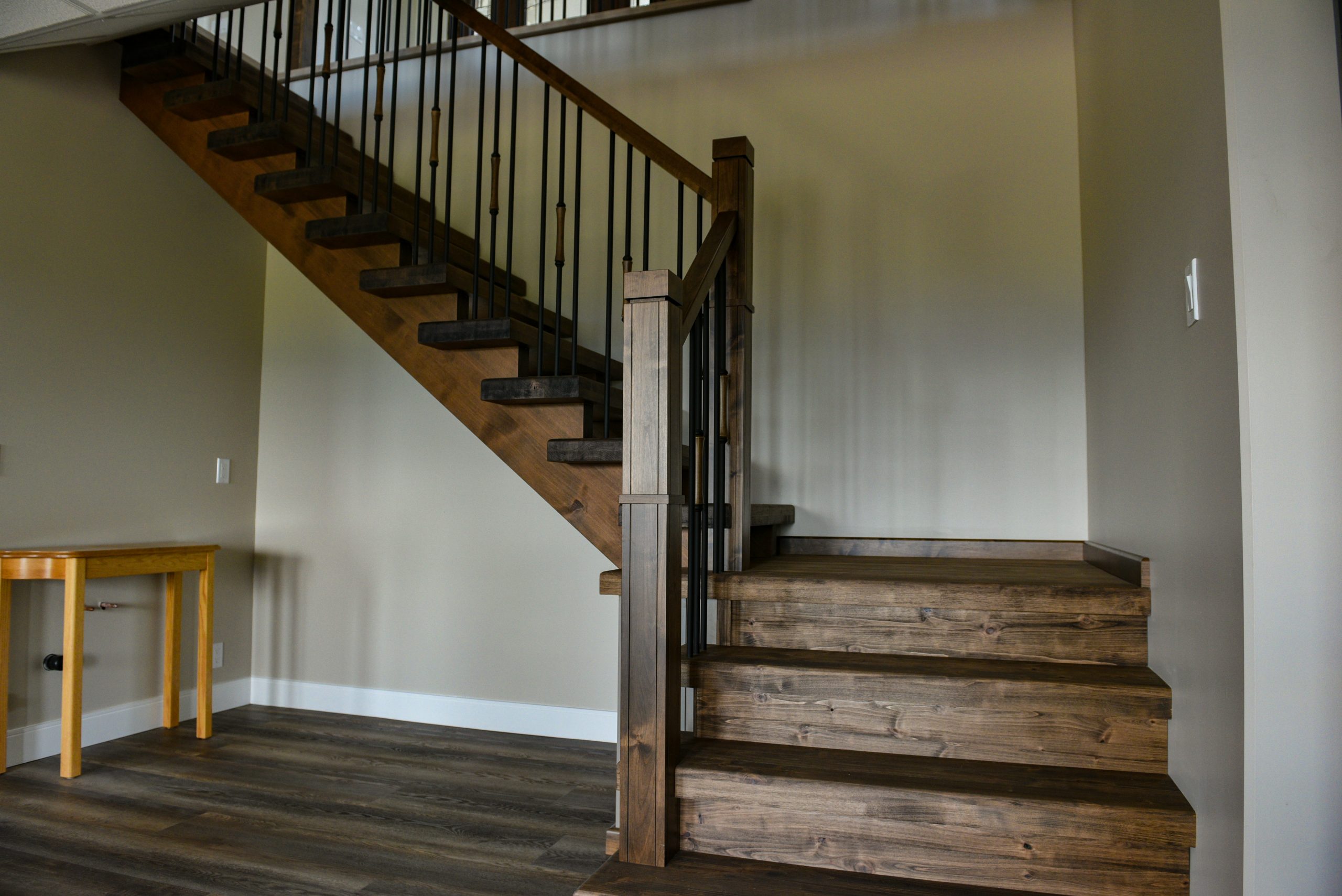 Custom Design
Quality stairs & railings that provide functionality & modern design. We have custom options to build the fixture you've dreamed of.

Custom Railings
It's all in the details! Whether you are looking for a pop or a fixture that blends in, we've gotthe solution to match your needs.

Quality & Finishing
At Roland's custom means quality. Oftentimes overlooked by others, we take pride in the quality of our projects with optimal finishing.
Working with Roland was an amazing experience. He does beautiful work, knows his products and is a great problem solver. He was able to help us incorporate some reclaimed materials from our old home and he truly appreciated the sentimental value of the pieces. He was reasonably priced, especially considering the high level of care and attention he puts into his projects. I would highly recommend using Roland for building or renovations.
I have nothing but great things to say about Roland and his team. He comes in with beautiful display books of various styles of work. He brings cabinet door samples to show types of stain, paint, distress or design features. His quotes and design prints are thorough, practical and prompt and he stays right on budget. The quality and aesthetics of his work is superior, and our kitchen is a show-stopper. We liked our kitchen so much, that we brought him in to do our pantry and office, which wasn't originally planned or in our budget. He is friendly and very pleasant to work with. Can't say enough good things about Roland
The level of craftsmanship is unsurpassable. Roland and staff were extremely hard working, kind natured and respectful of our home. The recommended design of our projects was very well thought out and ingenious, with the use of space, functionality and style. I think Roland has a great talent with design and layout, which added to superior product they are able to produce, results in exceptional piece of furniture and cabinetry.